In accordance with the Bram Stoker Award® rules, I am pleased to offer copies of Barbers & Beauties, the flip-book anthology co-edited by Michael Knost and Nancy Eden Siegel to Active or Lifetime HWA members for consideration.
Specify desired version (PDF, MOBI/KINDLE/EBOOK, or TRADE PAPERBACK) when making your request. Contact Michael Knost with your information and format preference at:
Barbers & Beauties is a flipbook anthology with four stories from male writers on one side and four stories from female writers on the other side, each exploring the dark possibilities of beauty.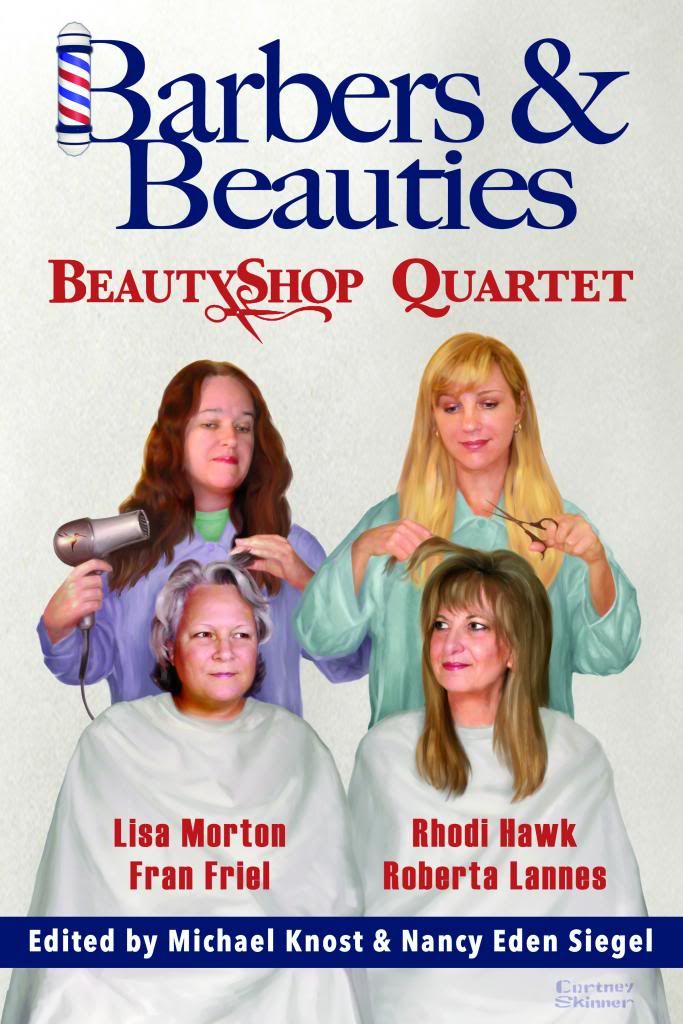 Go Back To MichaelKnost.com